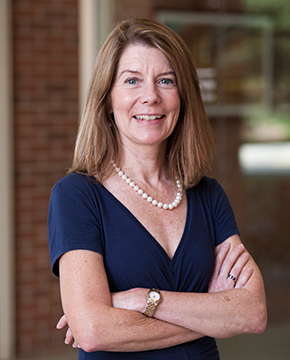 Students of all ages have gone back to school - which means it's time for us to recognize our great scholars at our Annual Scholar Awards Reception on October 20th. Join us from 5:00-7:00 pm as we honor our Minnesota ARCS Award recipients in a fun and informative social gathering. 
The program will feature presentations by two special ARCS Scholar Alums who have recently completed their PhD studies and are on track to defend their research this fall! Current scholars, a fantastic group of up-and-coming scientists who've been doing innovative research at the University of Minnesota, will also be attending to share their stories during the networking portion of our event. 
In addition, we're thrilled to hear insights from Valery Forbes, Dean of the College of Biological Sciences at the University of Minnesota. Prior to joining the University in 2015, Valery served as the director of the School of Biological Sciences at the University of Nebraska-Lincoln. Before that, she was the founding chair of the Department of Environmental, Social and Spatial Change at Roskilde University in Denmark. 
If you've attended our past events, you already know that this is not only an excellent opportunity to chat with our Scholars and hear about their exciting work, but also a valuable networking event where you can mingle with ARCS members and other STEM enthusiasts over light appetizers.
We are excited to be able to hold the event at General Mills World Headquarters, where they are celebrating 150 years of innovation, invention, food, and fun.
Be sure to register soon - space is limited! 
(And if your employer is interested in corporate sponsorship, contact me via email: barbgoergen@gmail.com)