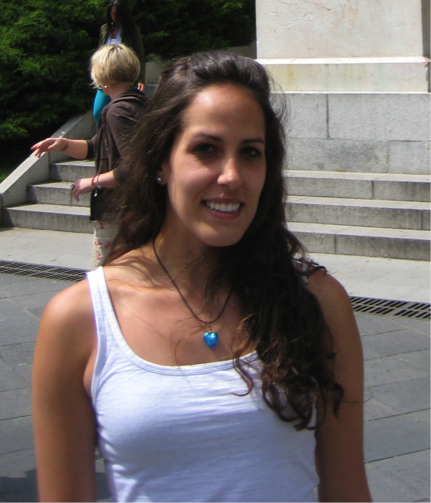 Kianna Gedwillo is a second year PhD student in Biomedical Engineering at the University of Minnesota.  She merges her background in Chemical Engineering (minor in Biology) with a profound interest in medicine - hence her decision to pursue biomedical engineering.
Kianna works in the laboratory of Dr. Paolo Provenzano, where her research is focused on characterizing the microenvironment of pancreatic cancer, the fourth-leading cause of cancer-related deaths.  Existing treatment options for this disease have limited efficacy, due to the unique microenvironment of pancreatic cancer.  Kianna's research is aimed at improving drug delivery to these tumors, by targeting pancreatic stellate cells that are responsible for excessive collagen deposition and contractility.  By understanding the unique challenges facing small molecule delivery to pancreatic tumors and subsequent distribution within the tumors, Kianna hopes to develop novel therapeutic strategies to combat this devastating disease.
Kianna is very grateful for the opportunity to be an ARCS scholar and for the financial support it provides for her and her research.  She's excited to be a part of this valuable foundation with a rich history of celebrating scientific effort across a wide variety of fields and a diverse group of people.When not doing research or schoolwork, Kianna enjoys playing ultimate frisbee, reading, spending time with friends, eating good food, and especially dancing.