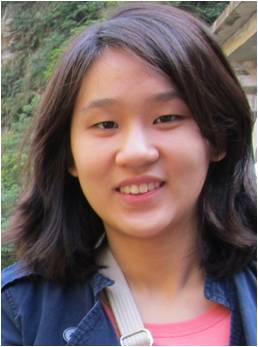 Coty Jen is a fourth-year PhD candidate in Dr. Peter McMurry's group at the Mechanical Engineering Department. Her research spans many disciplines from mechanical and chemical engineering, to chemistry and environmental science. Coty's thesis work focuses on the chemical pathways for atmospheric nucleation. Pollutants and naturally occurring compounds have a propensity to condense and form particles. These aerosol particles grow larger and larger until they serve as cloud condensation nuclei that ultimately cool the planet. Thus, seemingly innocuous vapor molecules, such as sulfuric acid and various amines, can greatly affect the global climate.
Coty is designing a more sensitive mass spectrometer to measure these minute quantities of nucleating species in both field and laboratory experiments. She has participated in two field campaigns, one in Lewes, DE and the other in Ponca City, OK. Currently, she is conducting and experiments at Augsburg College to determine the effects of basic gases on nucleation.  She plans to use her skills developed at the University of Minnesota to become a research professor.

Coty Jen has numerous hobbies outside research: cooking, attending musicals and plays, visiting museums, canoeing, hiking, biking, gardening, traveling around the world, reading books, writing short stories, woodworking, tutoring, and hosting sushi parties. Coty refuses to sit still and is always working on some interesting topic!